Browsing all articles in Blog
It's hard to believe it's been almost a month since Social Capital 2013!  We love engaging with you all so much we are planning to continue having a twitter chat once a month all year long!   They will be held on the last Thursday of the month at 8pm (we debated a fair amount between 2pm and 8pm but in the end we asked the community to vote and 8pm won out).
What: Social Capital Conference Twitter Chat
When: Thursday, June 27 from 8 to 9 pm
Where: On Twitter of course!
Who: You (please join us!) and your hosts @larawellman and @karen_c_wilson
Why: To bring together some of the industry's most engaging adventurers for an hour of discussion on the trends, issues and best practices of this digital medium.
How: Follow your hosts @larawellman and @karen_c_wilson. Use the hashtag #socapott to contribute to the discussion. You can also use a Twitter client like Tweetchat, Tweetdeck, HootSuite, TweetGrid, etc. to make following the chat stream easier.
If you've never participated in a Twitter chat before, here are some great tips on why you should.
What are your burning social media questions?
We always love input from the SoCapOtt community on what we should talk about. We're planning to cover some of the topics that were hot at the conference this year, but if you have any specific questions we'd love to hear them.
We've set up a tweetvite for the chat, in case you want to be reminded closer to the date.  We hope to see you there!
As part of the Social Capital Conference (SoCapOtt) organizing committee, I may be a little biased when I say this was the best Social Capital Conference to date.
From our stellar speaker lineup, to our supportive sponsors, and our truly engaged attendees, the 2013 SoCapOtt was awesome.
A few of you shared your insights and key takeaways from this year's conference and I really like how Jake Naylor sums it up in this tweet:
#SoCapOtt 2012 walkaway: do only the social media that you can be good at. // 2013 walkaway: use social media with intent and purpose.

— Jake Naylor (@jake_naylor) June 1, 2013
Our purpose with this conference is to offer the SoCapOtt community a forum to learn and share social media insights and successes. So that, as Jake says, you can use social media with intent and purpose.
But beyond that our aim is to make this a welcoming conference where people are excited to make connections and help one another learn how to be helpful on social media, rather than just push an agenda.
To keep the SoCapOtt community active and the discussions ongoing post-conference, we plan to host Twitter chats and Tweetups throughout the year. We have a few other ideas brewing too and can't wait to share them when ready.
In the mean time, we invite you to:
SoCapOtt Blog Linkup
Many of you have already shared your blog recaps via Twitter and Facebook – and we thank you. If you have time, please link to them below so that we can consolidate them here.
We're pleased to have Soshal Group sponsor the 2013 Social Capital Conference (SoCapOtt). In this post Dave Hale, partner and Chief Executive Officer with Soshal, shares why this Ottawa-based agency supports SoCapOtt.
Soshal is an agency that is passionate about business innovation and entrepreneurship, operating nationally in Ottawa, Toronto, and Calgary.
We work to create great digital experiences for some of Canada's most notable brands, including Algonquin College, Astral Media, the Canadian Hockey League, the Ottawa Senators, and Realtor.ca.
Investing in the growth and development of our professional community has always been a priority at Soshal. This being the case, sponsoring the Social Capital Conference is a natural extension of that mandate as hundreds of marketing, communications, and digital professionals in Ottawa gather to learn, share, and collaborate.
We believe that our business plays a key role in the city's development of digital best practices and case studies and the Conference gives us the ability to network with others who are all working toward the same goal!
Our focus has always been to drive tangible business success through digital execution. We should all be working through a natural learning curve when it comes to social, specifically, which usually involves four key phases:
1.       Understanding
2.       Experimentation
3.       Development
4.       Innovation
The Social Capital Conference provides a platform to advance your skills regardless of where you are on the curve.
For more information about our agency, to join our Ottawa team, or discuss an upcoming project, please connect with our Marketing Manager, Alex Reid, by email at alex.reid@soshalgroup.com.
Dave Hale is responsible for corporate strategy, business development, and marketing at Soshal. Recognized as one of Canada's Top 20 Future Entrepreneurial Leaders Under 30 by Profit Magazine, Dave's goal is to bring fresh enthusiasm and innovative ideas to awesome brands.
Dave is also a board member for the Ottawa Community Loan Fund and sits on the Social Media Committee for the Children's Hospital of Eastern Ontario.
Register for the Social Capital Conference
There is still time to register for SoCapOtt. To purchase your ticket visit our ticket page. And if you're free this evening, join us for the pre-conference Tweetup. All are welcome!
The Social Capital Conference is almost here! We hope you're excited to learn, share knowledge and connect with this amazing SoCapOtt community.
Have you reviewed the conference agenda yet? So many great sessions to choose from.
To make the most of your SoCapOtt experience we want to ensure you have all the info you need. The Conference FAQ page provides a lot of information from logistics to the law of two feet so be sure to check it out.
Here we want to highlight a few key pieces of information so you know what's happening when.
Meetup at the SoCapOtt Tweetup!
In case you haven't heard, we're hostinga pre-conference Tweetup! Join us May 31 from 7-9 p.m. at the "spin" Kitchen and Bar at the Marriott Hotel to connect with attendees and speakers in advance of the conference. Visit the Eventbrite page to register.
Attending the workshops May 31st?
We're at Algonquin College in T Building. On Friday, May 31, workshop attendees will need to park in visitors parking and the fee goes up to $16. Here's a handy campus map for your reference.
Check in with us at the registration table on the northeast side of the T Building and get ready to get your learn on!
Coffee and Lunch aren't included but we hope to gather some groups together to head to the cafeteria or a local restaurant (Chances R is close). There is a Starbucks in the Algonquin Commons (building E) and a McDonalds and Tim Horton's as you enter the campus at Navaho Drive.
The elevator in the building is currently undergoing repairs. If you are attending the workshop day and have any accessibility issues please email us at info@socialcapitalconference.ca as soon as possible.
Get in on the SoCapOtt Workshops!
There's still time to purchase your ticket for the SoCapOtt Workshop day! "Some guy named Joshua" aka Shawn MacDonnell — who's workshop session is Remember the Social in Social — explains why you should attend:

Conference day FYIs
The conference is located in T Building. Parking is free on the weekends in lots 8 & 9.
Taking the bus to SoCapOtt?
Your stop is Baseline Station, conveniently located just across the street from the college campus.
Refreshments
Coffee and light snacks will be available in the morning and during breaks. We have done our best to ensure we will have some gluten free options at all meals. If you are not gluten intolerant please kindly leave the gluten free options for those who are gluten intolerant as there are limited quantities of these menus items.
Dress comfortably
Dress how you feel comfortable – jeans and a t-shirt are perfectly acceptable if that's what you'd like to wear. (But maybe bring a cardigan if you tend to get chilled easily.)
Tweet and share the day
The conference hashtag is #SoCapOtt and we welcome you to share your conference experiences, learnings and more via your fav social channel.
Don't have your ticket yet?
There is still time to purchase your Social Capital Conference ticket – whether for the workshop day May 31st and/or the conference day, June 1st. Get your ticket now.
Note: If you need to make a "game-day" decision on whether you can attend SoCapOtt, we are able to take payment by cash or credit card only onsite at the conference. If you choose pay by cash, please bring the exact ticket amount as we won't be able to provide change.
Meet us for dinner post-conference!
Don't let the networking end just because the conference is over. Join us at Chances R at 6pm. to continue the learning and conversations post-conference. Register here.
What is Social Capital Conference all about?
It's about awesome people like you who make this conference a success. To get you pumped for the conference we want to again share this video that Anthony from DoMoreVideo created for us. Thanks Anthony!
We look forward to connecting with all of you May 31st and June 1st!
Yasmin Nissim has a deep interest in understanding how the sharing of information can affect us in our private lives and the impact it can have on our public images.
So much so that as part of her Master of Arts in Law thesis, Yasmin explored the consequences of allowing privacy legislation to go misunderstood and misapplied, and how this can affect the way information is shared when dealing with at-risk individuals.
Pretty cool.
Yasmin currently works with the Privacy Information Agency, Inc., aiding them in their ongoing efforts to bring privacy accountability and compliance to the forefront of public and private institutions using practical tools, programs and policies. She also works as a Senior ATIP Analyst with a large crown corporation. Oh and when she's not busy with all of that, Yasmin is also a writer and editor for the award-winning arts and culture blog, Apartment613.
We're really excited about Yasmin's June 1st Social Capital Conference session, The Mosaic Effect: Uncovering Your Online Profile.
Because privacy and use of social media applications and platforms seem at times to be at complete odds with one another. And yet, as Yasmin describes in her session outline, the use of social media in our day to day lives has grown exponentially. Not only is this a tool to stay in contact with friends and family, it is a tool to build and share ideas, to find out about that new job applicant or pull information on our new professor or boss.
We are increasingly engaged in sharing various pieces of ourselves and our lives with the world wide web, though sometimes certain pieces can end up online without our knowledge or consent.
So how do we manage our online profiles and identities?
In her session Yasmin Nissim will discus the "mosaic effect" in the context of personal information and how it is shared in today's social media landscape. She'll also discuss the implications this can have in terms of not only the security of an individual's personal information, but the integrity of their online identity.
Attendees will leave Yasmin's session with a broader perspective on how to understand their privacy online and what they can do to manage their identities on the web.
Register for the Social Capital Conference
To learn more about privacy online and what you can do to manage your online identify, you need to attend Yasmin's session June 1st at the Social Capital Conference. Tickets are on sale now. To view the complete lineup of sessions on June 1st check out the agenda page.
Ariadni Athanassiadis is an intellectual property attorney advising entrepreneurs and professionals about their opportunities to make their expertise, innovations and creativity work for their businesses and the communities they serve.
In this post, Ariadni gives a bit of background into what she'll share June 1st during her Social Capital Conference (SoCapOtt) session Blogging and Intellectual Property: A Compass and Map for Success.
Driving with my family past the Experimental Farm recently on a sunny evening, we caught some furry creatures frolicking with each other in the fields.
With classic mommy style, I said "oh, look at the hedge hogs!" realizing instantly that in my excitement of being the first (for a change) to notice animal life from the car I had committed a fatal mind-speech disconnect and was about to pay for it.
My husband was quick to point out that they were "prairie dogs" and, well, he got it wrong too. Our daughter set us both straight declaring emphatically that they were not hedge hogs or prairie dogs, but in fact "ground hogs."
As my husband and I sank in our seats a little lower it occurred to me how often this happens in all walks of life, so it's not surprising that for many, intellectual property is like a roadside distraction that pops up out of nowhere, and more often than not, you can't be sure what species you are dealing with.
If blogging is your business or your pastime, then information and dialogue is your craft. This session will help you be more aware of when you are potentially engaging intellectual property opportunities or risks with respect to what you blog about.
The goal is to give you a framework you can use to identify the different forms of intellectual property that are relevant to what you write about, and some simple tips to avoid those thought to expression disconnects that can lead to legal reproaches or lost opportunities for building your readership, brand and reputation.
Register for the Social Capital Conference
To learn what you need to know to know you aren't infringing on someone else's intellectual property, you need to attend Ariadni's session at SoCapOtt on June 1st. So get yourself registered for the Social Capital Conference! Tickets are on sale now.
As the first-ever panel presenters at Social Capital Conference (SoCapOtt), Diane Bégin, Susan Murphy, Eden Spodek and Martin Waxman will be discussing the chal­lenges and oppor­tu­ni­ties of social media communication.
They'll also share how they use social and dig­i­tal tools to teach the importance of hands-on learning in this medium.
In this post they give a preview of what they'll be discussing June 1st in their panel, Social Media Goes to College.
We love(!!!) video and think that what these four panelists have put together is a fabulous way to convey their perspectives on this topic.
Diane Bégin: Play is Natural
Diane's biggest piece of advice for anyone considering learning more about digital and social media is to just give himself or herself permission to play. We encourage kids to play but as we get older, at some point it becomes something we set aside so that we can be taken seriously as adults. With new tools being introduced every day, it then becomes difficult to explore and experiment if we don't erase that figurative boundary.
Whether you're setting up your photography style on Instagram, figuring what Vine could possibly be used for or expanding your own limits of thinking through blogging, you will benefit from just playing. Play is actually part of human nature and it is a way each one of us can bring more meaningful content to the web. Every voice is unique and by not being afraid of breaking boundaries, the effects of play can have great spillover effects in our lives. Have a look at Diane's vine: https://vine.co/v/bxMTLpDjUDx
Susan (aka Suze) Murphy: We Learn Best By Doing
In this video I share a tip for to make your learning experience more successful. Like Diane, I think that play and experimentation are critical to the learning process. Take what you learn in the classroom, and experiment with it outside the classroom. We all learn best by doing! http://www.youtube.com/watch?v=pxrP9M3k9YI
Eden Spodek: Learn-Share-Grow
I took Diane's advice and gave myself permission to play. This is only my second video for public consumption: http://youtu.be/9u069tKULoo. In this video, I share the three words that guide lifelong learning: "Learn. Share. Grow." and in particular, how sharing your knowledge and experience with others in the classroom (or Social Captial Conference) will help you grow.
Watch through to the end of the video for a bonus tip!
Martin Waxman: Avoid the Good Enough Plateau as Much as You Can
What's the good enough plateau, you may ask? Well, whenever we learn something new, our brains go through three phases – cognitive, where we assimilate fresh ideas and try to make sense of the neuron-challenging concepts; associative, where we work on integrating whatever it is we're learning into our minds and bodies; and autonomous, when it becomes rote and we just do it.
More often than not, we get stuck in the autonomous phase because we haven't set a high enough goal and we become satisfied with what we've done. We literally go through the motions. The way to avoid this is to adopt a constant learning mindset, try things a different way, push yourself, make mistakes, analyse them and then work some more.
That's what I attempted with this Vine video, which is six-second homage to the book, Moonwalking with Einstein by Joshua Foer, where I read about these stages (among other things):  
As you can see, I've got to do a lot of work on my camera moves. But, I'll beat this plateau! You can check back with me at the conference to see if I have.
Hope to see you at SoCapOtt. Bring your questions, comments and an apple or two for the instructors wouldn't hurt.
Register for SoCapOtt
For more insight on social media as a valuable skill to learn and experiment with, you need to register for SoCapOtt.
The Social Capital Conference (SoCapOtt) is the conference to learn, share insights and become inspired by a community of social media practitioners passionate about community-building in a digital age.
It's also a seriously great way to meet new people and put a real-life face to the names of the people you've been connecting with online pre-conference.
For these reasons we're organizing another SoCapOtt TweetUp on May 31st!
TweetUp Details
When: Friday, May 31st, 7 – 9 pm
Where: "spin" Kitchen and Bar at the Marriott Hotel
100 Kent Street, Ottawa 
Register: via Eventbrite
Enjoy great munchies and sip on delicious drinks from our friends at Spin Kitchen & Bar at the Ottawa Marriott!
Did I mention there'll be prizes?
Yes, indeed! Join us at the SoCapOtt TweetUp for your chance to win a great camera from our friends at Future Shop, or one of our cool SoCapOtt back packs full of goodies!
Sign up now – we hope to see you there!
Registered for SoCapOtt? And don't forget, there's still time to purchase your ticket for the conference itself. We have a fabulous lineup of speakers this year. Don't miss out!
Event sponsors: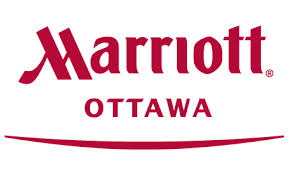 There are so many people doing amazing things with social media.
There are so many amazing people using social media.
It's why we wanted to give away a Social Capital (SoCapOtt) conference pass to someone deserving who was using social media for good. The responses we received reinforced that great things are happening in the social space.
Seriously, we received so many amazing nominations.
Nominations of people who are making a difference to their communities. And nominations of people who are community builders – who understand how to meaningfully connect with and support others online.
We wish we could give every single person who was nominated a conference pass, we really do.
While that isn't possible we decided we couldn't select just one winner. So, we selected two! Both winners receive a complimentary pass to the conference on Saturday, as do their nominators.
And the winners of the Social Media for Good SoCapOtt contest are…
First place winner: Randy Ravivaan from Wave Ottawa.
Wave Ottawa is a new program for adults with autism. Founded by Dovercourt Recreation Association (DRA) and funded by Unity for Autism, WAVE staff endeavour to find work and volunteer placements for adults with autism in Ottawa. Randy  is a Wave apprentice managing social media communications for Wave.  He was nominated by Anne Villeneuve, one of the founders of Wave.
Second place winner: Anneke van Nooten from Community Connections Ottawa
The Community Connections program invites newcomers to Canada to events and activities to get to know Ottawa better. With the help of volunteers, Community Connections assists with language skills, networking and understanding Canadian culture.  Anneke manages the organization's Facebook page, reaching out via social media to provide support to new Canadians.  She was nominated by Crystal Kirkpatrick.
Congratulations to Randy and Anneke, and to their nominators!
We loved reading every nominees story, and thank everyone who participated in this contest. These stories of social media for good deserve to be shared. So keep them coming! Send us your stories of using social media for good at info@socialcapitalconference.ca and we'll post them on the blog after the conference!
The best thing about workshops is that their purpose is to put you to work. It's a learn-by-doing approach that makes the take-away that much more valuable.
To prove the point that the medium is the message, Anthony from Do More Video created a short video to explain what you'll learn May 31st during his Social Capital Conference (SoCapOtt) workshop.
Check out this promo video for How to Produce Better Video with Your iPhone:
As Anthony says, timely and budget-friendly video is at your fingertips, but you need to get yourself registered for his SoCapOtt workshop to learn how.
This workshop is sponsored by Henry's. Follow them on Twitter and Facebook!
Interested in more SoCapOtt Workshops?
Check out the full line up of May 31st workshops – from video and podcasting how-to's to content marketing excellence, from social media research to the ins and outs of WordPress, there's something for everyone. Get yourself to SoCapOtt!
P.S.
Stay tuned – we'll be announcing winners of the ticket giveaway next on the blog!
Social Capital Conference is taking place Saturday June 1, 2013


Recent blog posts